Upcoming Men's Retreat Date:
Finally, a program just for men!
Grace created the Wise Warrior Weekend especially for the modern man who may appear successful on the outside, but on the inside is feeling either numb or angry. Many men have been conditioned to keep their emotions in check. They don't think they have the freedom, as women do, to express and communicate their feelings for fear of criticism or judgement.  But as the pressures of daily life increase, (according to research, one in five men suffer from mental health issues), and as women demand emotionally available men, members of the "stronger" sex have been asked to step up and grow emotional muscles they never thought they had. 
Besides, a man cut off from his emotional spectrum is not plugged into his full potential as a human being specifically his roles of husband, father, son, or professional working in any field. Our emotions are the juice of life. They not only tell the world who we are, but they are responsible for igniting passion and excellence in our lives. The Wise Warrior Weekend will help men plug into positive emotions on a consistent basis so that they can function at higher levels in all areas of their life.  It is a transformational experience focusing on emotional and mental resilience. It will help clear any blocks that prevent men from feeling inner peace and contentment.
Grace Cirocco has a proven track record helping individuals navigate difficult emotions. For twenty years she has helped women with depression, anxiety, and other mood disorders at her Take the Step Intensive. After working with nearly 1300 men at her Couples Retreats, and dozens more in her coaching practice, Grace has a special understanding of the male brain.  Down-to-earth, and compassionate but tough and direct when she has to be, men respect her approach and find her an extremely effective coach and teacher.  

Who should take the Wise Warrior Weekend?
Are you emotionally blocked making it difficult to have rewarding relationships?
Do you have difficulty sharing your feelings even with your spouse?
Are you quick to anger and frustration?
Have you suffered stress or burn-out in the past two years?
Do you suffer from depression, anxiety or mood disorders?
Are you suffering from a bad divorce or marriage break-down?
Do people tell you that you need to grow up? 
Have you been betrayed?
Are you grieving a death or loss?
Do you have trouble sleeping?
Are you feeling lost without goals or a purpose?
Do you have a negative relationship with your parents and/or siblings?
Do you feel isolated, alone and disconnected from people?
Do you feel like a fraud?
Are you passive aggressive?
Are you unhappy about your work and feel you need a career change? 
Did you suffer abandonment as a child?
Were you raised by alcoholics or parents with other addictions?
Are you suffering with shame or guilt?
Were you sexually or emotionally abused as a child?
If you answered "yes" to 3 or more of these questions, registering for this program might just be the most important thing you do for yourself.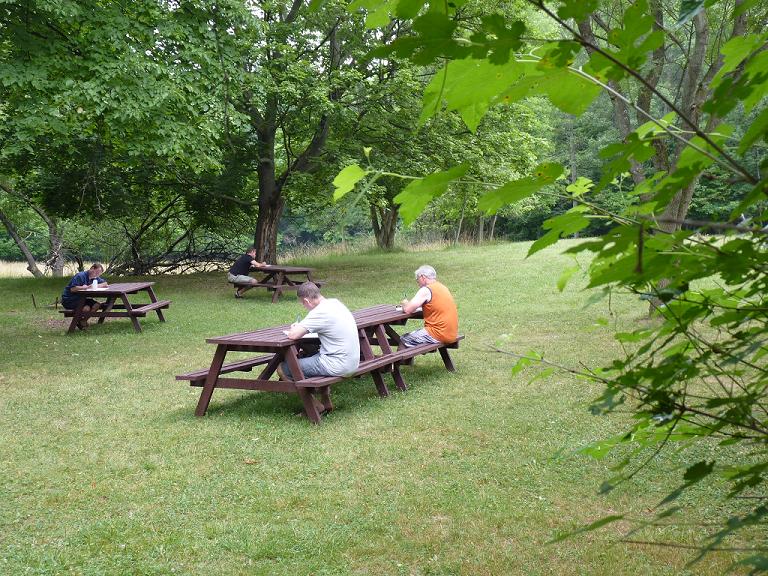 AGENDA: Program begins Friday at 2 pm and concludes Sunday at 6pm
LOCATION: Riverbend Inn, 16104 Niagara River Parkway, Niagara-on-the-Lake, ON   Toll Free:  1-888-955-5553  This is a beautiful 5 star, 4 diamond historic Georgian style country inn, located in the heart of Niagara-on-the-Lake's wine country.  Across the street from the Niagara River Parkway, this oasis of quiet peacefulness is the ideal location for a personal development retreat. All sessions will be held in the private Coach House nestled in vineyards and trees. The Riverbend Inn is not only known for it's large, well- appointed  bedrooms, most with fireplaces, but also for it's culinary excellence.  You will be treated well here.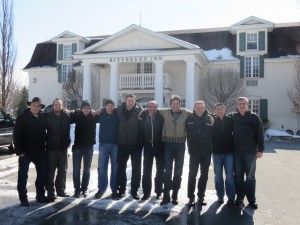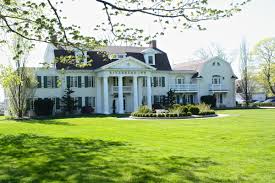 ALL INCLUSIVE PRICE: $1799 + HST (tax) DOUBLE OCCUPANCY (with one roommate)   Only 4 rooms available for double occupancy. Grace will pair you up with a roomie. $2199 + HST (tax)  SINGLE OCCUPANCY  (no roommate)   Only 6 single rooms available on a first come, first serve basis. 
***Please Note: We encourage you to consider single occupancy if you snore.
DISCOUNT:   SAVE $50 if you are a graduate of Grace's Relationship Renewal Retreat. 
WHAT YOUR ALL INCLUSIVE FEE INCLUDES: 2  nights accommodation at a luxury 5 star resort, all meals including 2 delicious lunches, 2 hearty breakfasts, 2 three course upscale dinners, all snacks, all refreshments, tuition for a 28 hour workshop, one-on-one coaching with Grace as needed, detailed in-take questionnaire before arriving and all workshop materials including workbook.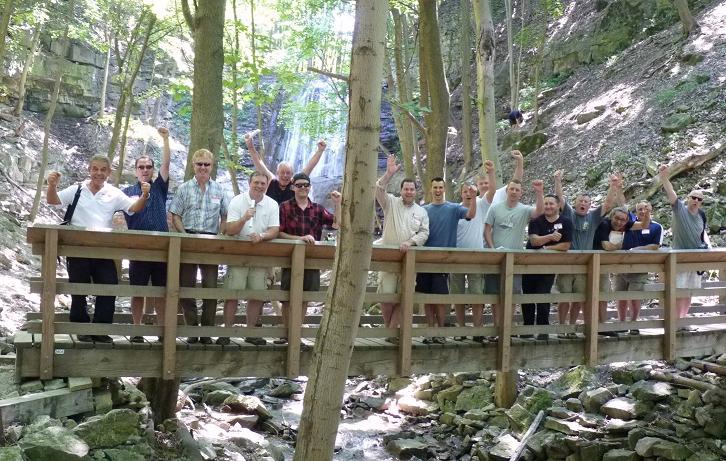 Register for our Wise Warrior Weekend:  Men's Therapy Intensive
ALL INCLUSIVE PRICE: $1799 + tax for DOUBLE OCCUPANCY  &  $2199 + tax for SINGLE OCCUPANCY.
Registration Form and a $ 750 Deposit is required to reserve your spot
All major credit cards accepted. Payment plans available upon request.
Register by mail: Fill out step one of the registration form and mail a certified cheque payable to GRACE CIROCCO INC. 179 King St., St. Catharines, ON., L2R 3J5 Canada
Register by Telephone: Call Paris Birch at 905-688-0868 and pay your $750 deposit with VISA or M/C.
Space is limited. Only 14 registrants accepted. Don't wait until last minute because this unique program for men fills up. 
Cancellation Policy:If you cancel your registration three weeks or more prior to the start date of the workshop, you will be refunded all monies less $113 ( $100 plus $13.00 HST) admin fee. Cancellation of 20 days or less, you will lose your deposit of $750. Cancelling 7 days or less, there is no refund on the full amount. We realize that sometimes in life there are emergency situations and only in such circumstances and based on the sole discretion of Grace Cirocco will consideration be given for a one time opportunity to transfer your registration within a 6 month period, to any future retreat that Grace teaches.  Please note, you must communicate with Grace in advance in these cases and we will do our best for you. A "no show" results in 100% penalty. Grace Cirocco Inc. is not responsible for prepaid, non refundable travel arrangements.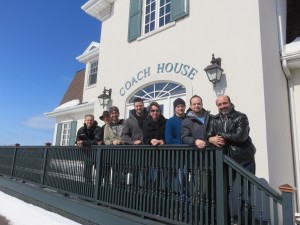 To Read Testimonials from past attendees  Click Here